If you're planning on starting your own e-commerce store, then having a sales funnel is a must. Not all website creating platforms allow the users to create sales funnels that convert, and those that do aren't that amazing.
When you're opening an E-commerce store, you need the best sales funnels if you want your website to convert. The best way of ensuring that your E-commerce store will bring you profit is by using a capable sales funnel creator.
Today, we'll talk about two of the greatest sales funnel creators, and in the end, we'll tell you which one among them is the very best. We're going to review ClickFunnels vs GrooveFunnels.
Although these are similar in many ways, there is some striking difference between them that puts one of them above the other. Please stick with us till the very end to find out which is better!
What Is A Sales Funnel Creator?
A sales funnel creator means that it's similar to a website creator, but with this, you'll be able to create landing pages, bridge pages, opt-in pages, etc. more beautifully.
Plus, you'll also be able to add different features that will help you upsell, provide memorable customer service, and leave a permanent impression on the buyer.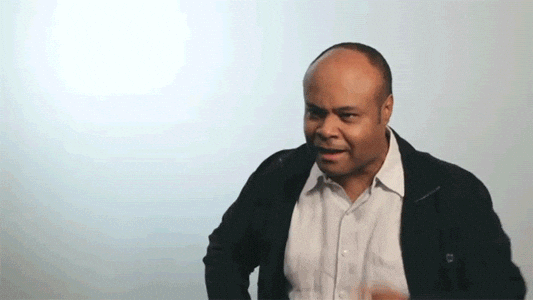 Now, you may think that sales funnel pages are similar to website pages, so you should be able to create these pages with any website creator. Theoretically, you can.
However, as we've said before, the sales funnels need different elements to make them to interactive, and you won't be able to add these with just any website creator.
ClickFunnels vs GrooveFunnels: Overview
Created by Russell Brunson, ClickFunnels remains to be one of the best sales funnel creators the world has ever seen. As the creator himself was a marketer, this platform has been focused specially to help the affiliate marketers and other online business retain their customers, while aiming on earning more from them.
ClickFunnels offers a landing page creator, but that's not the only thing. You'll also get a hosting platform, Email marketing, course hosting platform, affiliate management system, and a checkout system. All of these tools will prove to be vital in your online marketing journey.
On the other hand, there's GrooveFunnels. Although GrooveFunnels hasn't been around for as long as ClickFunnels, it's certainly one of the best sales funnel creators of this time.
GrooveFunnels has been created by GrooveDigital, and it's essentially a collection of various paid and free tools also known as GrooveApps. You can accomplish multiple things such as creating a new website, sales funnels, and also add different elements that will help you create better sales funnels.
Now, we told you before that ClickFunnels also offers some extra features. However, the number of features offered by ClickFunnels is nowhere near the number provided by GroovePages.
You can access a lot of GrooveApps, and the features offered by GrooveFunnels make it the sales funnel creator that will allow you to manage your entire business in one place.
ClickFunnels vs GrooveFunnels: Features Comparison
1. Sales Funnel Builder
Sales funnel building is the basic function of both ClickFunnels and GrooveFunnels. Both tend to do it well, but GrooveFunnels offers some features that give it an extra competitive edge.
The basic plan of ClickFunnels is very restrictive. You will only be able to create a few pages or funnels. In fact, the number of visitors that you'll be getting is restricted as well. Then again, you won't get the affiliate marketing tools or the email automation feature, and we really hated this part.
On the other hand, you don't even have to buy GrooveFunnels to use it! Whereas ClickFunnels offers only a 14-day free trial, you can use GrooveFunnels for free forever!
Although you'll be restricted to three websites or funnels, and only a few features, even then it's an amazing deal as it's completely free!
This is where GrooveFunnels wins by several miles. Not only does it work free, but the basic plan of GrooveFunnels is very promising as well. You'll get access to all the amazing features that it has to offer.
As for the similarity, both platforms offer an intuitive drag-and-drop feature, and you'll be able to create whole websites and sales funnels without any coding! This makes both of these very user-friendly, as most online marketers don't have any coding skills.
Of course, you can always hire someone to code it for you, but you can always save a lot of money by using these by yourself.
Another amazing part is that both of them come with a lot of pre-built templates. You can use these templates to get started in a few minutes, and it's particularly useful if you want to spare yourself the challenge of making a new website by yourself from scratch. Then again, you can also draw a lot of inspiration from these templates.
Another amazing thing about both of them is that they offer a marketplace where the users can share their templates. You'll be able to buy a template from there, or you can sell one of yours!
2. Affiliate Marketing Tools
Affiliate marketing is one of the most powerful marketing techniques in the modern world.
Statistically speaking, around 84% of the companies leverage affiliate marketing strategy to maximize their revenue flow, and renowned brands are included in this list as well.
In this process, different marketers can sign up for your affiliate program, and they will promote your website and your products on their blogs or other online platforms. If they can manage some sales, you'll receive a large portion of the money, and they'll get a commission.
The best part is that with these affiliate marketing tools; this whole process can be automated. Both ClickFunnels and GrooveFunnels offer affiliate marketing tools. However, you won't get affiliate marketing tools with the basic package of ClickFunnels.
On the other hand, you can do this on GrooveFunnels even for free! This is another reason why we prefer GrooveFunnels over ClickFunnels.
3. Email Marketing
Sales funnels that offer email marketing facilities are the best. In this way, you can get all of your necessary tools in one place. Lead generation is one of the most important aspects of online marketing. No matter what type of marketing you're involved with, you need to generate leads if you want to minimize your expenses and maximize your profits.
Through this process, you won't have to spend extra money on paid marketing for acquiring more sales, but you can do so by sending out newsletters and discounts to the customers you already have, and the ones who have signed up for your newsletter.
Both ClickFunnels and GrooveFunnels offer the tools that you need for email marketing. With GrooveFunnels, you get GrooveMail. It's an email marketing software that's very comprehensive, as it'll allows you to do all the tasks you need to, and it comes with all of their plans.
You'll be able to do complex actions such as segmenting the leads according to their age, sex, or region. You can also create multiple emails and send them out on different days, and you can also send follow-up emails. It's seen that these actions can increase sales by a great deal, and you can do all of these with GrooveMail very easily.
On the other hand, ClickFunnels also offers such an email marketing tool, and it's called "Follow-Up Funnels". The extra feature that it offers is that you can also send SMS messages to your customers with this.
However, there are some major drawbacks to this tool. First of all, you need to own an external SMTP account if you use the tool from ClickFunnels, and secondly, this tool is only available on the $297 monthly plan.
Due to these drawbacks, GrooveFunnels wins in this round of ClickFunnels vs GrooveFunnels as well.
4. Sharing the Funnel
This works in different ways with ClickFunnels and GrooveFunnels. In the case of ClickFunnels, you can share the funnel directly. You'll be able to get a URL that'll contain the clone of your website or your funnel, and you can share that with anyone.
On the other hand, things work a bit differently with GrooveFunnels. With GrooveFunnels, you can import any of the pages you created on any web browser, allowing you to see it on any web browser irrespective of whether your funnel is live or not. This allows the users to share their funnels, and it's far more secure than the method ClickFunnels uses.
5. Customer Support
When it comes to customer support, GrooveFunnels is the absolute winner. Customer support is an absolutely necessary thing when it comes to online marketing. There will be tons of instances where you'll find yourself in a fix, and you can get out of those sticky situations without a bit of help.
However, ClickFunnels isn't well-known for its customer support, and there's only a support chat that will help you through.
On the other hand, GrooveFunnels comes with one dedicated app for this feature called GrooveDesk.
GrooveDesk is an amazing tool that allows you to run your own helpdesk. You can add answers to commonly asked questions, create tutorials, get feedback from your customers, and a lot more. It also features a support ticket system that allows your users to easily reach out to you for any help.
This is why we highly recommend GrooveFunnels over ClickFunnels when it comes to ClickFunnels vs GrooveFunnels.
6. Video Hosting
Video hosting is definitely one of the factors that's quite game-changing in today's cyberspace. It's seen that video marketing can improve your sales even by two folds. This is why video hosting is very important.
However, it's upsetting that ClickFunnels doesn't allow you to host videos. You can still upload videos on your website by bypassing them from a third-party channel. For example, you can upload your video on YouTube, and then you can upload the URL on your website. However, this isn't true video hosting.
On the other hand, things are far easier with GrooveFunnels. You can upload any video to your website or your sales funnels directly, and GrooveFunnels will host that video. This is another section where GrooveFunnels delivers a killing blow to ClickFunnels.
7. Ecommerce Feature
When it comes to eCommerce, WordPress is a great option because it offers tons of eCommerce plugins that can be integrated into the builder easily. However, as you need to add different plugins, the process gets complicated from time to time.
On the other hand, you have GrooveKart with GrooveFunnels. GrooveKart is one of the most powerful eCommerce apps that you'll find out there. GrooveKart offers the fastest load times, pre-transaction upsells, displays related items both pre and post checkouts, easy checkout system, and many other premium features, and that too for free!
8. Calendar Feature
The calendar feature is another point where GrooveFunnels triumphs. With ClickFunnels, you won't get any feature that will help you manage your appointments better.
On the other hand, GrooveFunnels offers a separate app called GrooveCalender. This app will allow you to manage your appointments and meetings, and it will also integrate these dates into the sales funnel if you want them to.
9. Loading Times
Loading times are more important than ever. Usually, loading times play a crucial role in retaining viewers, as most viewers are unlikely to visit your website the second time if they experience a slow load time.
However, nowadays loading times are considered a crucial factor in determining the SEO ranking of a certain website. If your website takes too long to load, then your website will get a negative score, and it may never see the light of the first SERP.
This is why, the faster your website loads, the better will it perform. In this case, GrooveFunnels clearly wins. This is because GrooveFunnels uses advanced JavaScript coding that allows it to load faster.
10. Other Features
When it comes to added features, GrooveFunnels beats ClickFunnels by miles. Here are some features at a glance:
GroovePages
GrooveAffiliate
GrooveMember
GrooveSurvey
GrooveMail
GroovePages for Shopify
GrooveWebinars for Live Webinars
GrooveSell
GrooveWebinars for Automated Webinars
GrooveQuiz
GrooveVideo
GrooveCalendar
GrooveBlog
GrooveDesk
With all these apps, online marketing will be easier than ever for you.
Conclusion
We're at the end of our ClickFunnels vs GrooveFunnels comparison, and now's the time for a verdict!
Although ClickFunnels has been around for a longer time, GrooveFunnels is definitely on the rise. In fact, it's modern, more delicately built, and it serves a greater purpose!
This is why we highly recommend GrooveFunnels over ClickFunnels. You won't regret making the decision of going with GrooveFunnels!