In the old days, people used to go from store to store to buy a product. But nowadays, business sales follow a pull method. They only have a few moments to catch their attention. You have to identify what works and what does not.
For that, you need to track the interactions between customers and your websites. Visualizing this whole process will help you attract and interact will your customers.
Funnel hacking has become the favorite of many digital marketers. It has become an effective strategy for many small and big businesses. We don't need to reinvent the wheel.
So, why create a new funnel from the ground up. Some funnels are doing an excellent job. We can 'hack' those funnels and use them to our advantage. What is funnel hacking? Why should you hack a funnel, and how to do it? These questions will be answered in this article.
What is Funnel Hacking?
Funnel hacking is when you study your competitors' sales and marketing. And then you use that knowledge to modify and improve your strategy.
You improve your business model for your marketing processes. This makes your strategy better than the original one. It might even make it better than your competitor's.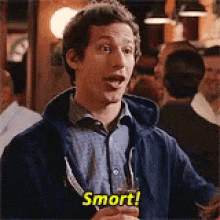 There are three parts of funnel hacking, in general.
1. Getting Traffic
This is the part where you attract visitors to your site. You should have an attractive landing page. It will capture their attention. You make compelling offers. The visitors might even leave their email in exchange.
Otherwise, it might seem suspicious. You can modify your offers so that it attracts more and more customers. This part of the funnel tries to keep the bounce rate low.
So, whoever comes doesn't leave immediately.
2. Keeping Prospects
To put it simply, you should make your visitors stay. This step may defer from niche to niche. Ultimately, you offer deals that encourage visitors to take a leap of faith. They may even become a customer or take the free trial.
This is where you get your visitors to stay and browse a little more.
3. Growing Visitors into Leads and Customers
After all this effort, you make the sale. Visitors realize why you are better than your competitors. They get to know your products and your brand. This part focuses on closing the deal.
You convert your visitors into leads and customers.
Your focus should be on bounce rates through this whole process. Keep looking for spots where potential customers are dropping out. It would help if you kept in mind that it is an iterative process. You should set key performance metrics.
And then make changes where and when it is required. It would be best if you also tried to experiment with your process. Figure out which one works best.
The Advantages of Funnel Hacking
Funnel hacking is one of the most influential and valuable skills in marketing. Your competitors have tried several split tests. And they have identified and improved their models. You can leverage their split tests. And apply it to your funnel.
This saves you a considerable amount of time on split tests.
Studying your competition gives you a better understanding of your niche.
You can maximize your profits faster.
Studying your competitors gives you a better insight into their strategies. You can capitalize on those insights.
You save a massive amount of money on optimizing. Since you know what method works and what doesn't. You don't have to spend money on inefficient aspects of your business.
How To Do it Properly?
Although there is no right answer to this, there is a simplified guideline that applies.
First, you take a look at your competitors—those who are involved in your current niche. Even indirect competitors sometimes give you critical insights. So, don't skip anything.
Document everything that you study, however insignificant it might seem. It would be best if you took notes and screenshots when you're studying. This will help you later. Making a list of everything gives you a visual understanding. This lets you know how they are working to build an effective marketing process.
Now you start building your very own FHB or Funnel Hacking Bible. This is where those documentations come in handy. You use all your ideas, strategies, and notes.
It would help if you learned about the tools that others are using. Marketers use several different tools and resources for their model. This makes their model profitable and effective.
Study Various Fields
If you want to be a decent funnel hacker, then you need to be conscious of several ways of finding the latest sales methods for you to follow. Also, the internet is used many funnel hackings nowadays. However, you can do effective funnel hacking offline as well. So, it's necessary to keep in mind that you can do funnel hacking online or offline.
It takes a considerable amount of time to get good at funnel hacking. Now let's take a look at various fields of funnel hacking so that you can get a good idea of the several ways you can get sales from funnel hacking.
1. Be mindful of the website
Most businesses have a website nowadays. If you lack a website then it will be difficult for you to survive in today's market. You need to look at your competitor's website and be mindful of how they designed the website. A good website has a lot of time and effort put into them and they represent the business' commitment to a good service.
A good website also indicates:
Your professionalism
Your attention to detail
Your background
A decent website can have major influences on your customer. If a website is constructed properly, it represents the success of a particular business. That's why, you should be on the lookout for a decently constructed website.
2. The quality of the website
The quality of a website is important to determine whether you should mimic it or not. A basic looking website will offer only a few pages. Also, basic websites aren't that popular and don't generate much traffic. A successful business will offer several pages and have a rich history of their website. It's important to check out how the website has included all the relevant information to the website's design.
3. The quality of writing
A high-quality website has high quality writing on it. A good way to tell if a website is high quality or not is to check out the grammar, structure of the sentences and how they are phrased. If a business chooses a cheap writer then their website may have poorly structured sentences, frequent grammar mistakes, and strange phrases throughout the website. You need to be mindful of the quality of writing before you start funnel hacking any business page.
4. Social Media
Social media websites like Facebook, Instagram, Snapchat, Twitter, Reddit, etc. are important for businesses nowadays. The amount of presence a business has on social media currently determines how much sales they'll get. You need to be mindful of the types of posts they have on their social media. Also, look at the general interaction they have with their customers.
It's very easy to get fake followers, so be mindful of that as well. You also need to be mindful of the type of content they post as well. People don't enjoy only sales post; they also like memes, funny posts, and relatable content. You need to look for these things on the social media pages of the business that you are mimicking.
If you follow these things then you can certainly funnel hack better than before. Now let's see how you can funnel hack like a professional.
Funnel Hacking Like a Professional
There are many funnel hacking tools out there that will help you. They'll make you look like a professional funnel hacker.
One of which is GrooveFunnels. It is a useful tool for making online sales and generating leads. It is created by the founder of GrooveDigital.
This tool can help you build an effective sales funnel. You can also create better landing pages or websites using GrooveFunnels.
You can use GrooveFunnels if:
You are a marketer or seller that uses online marketplace
You produce online content
You're an online promoter
You wish to have a platform for membership sites
You wish to generate landing pages and funnels
Here are some of the features of GrooveFunnels:
Access to the Groove Suite that includes GroovePages, GrooveSell, GrooveAffiliate, etc.
Platform to avail for affiliate and sales with marketplace
Platform for webinar
Popups and hosting
Editor for drag-and-drop
CRM for Email marketing
Membership platforms
CRM for email marketing
Builders for building funnels, pages, and websites
Customization feature for devices
Timers for countdown
Bars to track progress
Amazing Thank You pages
The features that are available to you depend on the plan that you signed up for. You can subscribe to a lifetime plan for free. But some of the essential features won't be available to you.
On the free plan, you will have access to:
GrooveSell and GroovePages
Free customized domains
Free hosting and bandwidths
3 Project sites
Email marketing platforms
Order bumps, downsells, and upsells
But you will miss out on many of the crucial features of the Groove Suite. This is why you should get a GrooveFunnels paid plan. They have different pricing plans for customers' convenience including Base, Silver, Gold, Platinum, and Platinum Lifetime.
Conclusion
Funnel hacking is part and parcel of online businesses. It is a necessary process that every company should implement. It is essential for the growth of the business.
You have been wondering, 'What is funnel hacking?'. Now you know the whole process through and through. Given the tools and resources, you should utilize these. Start funnel hacking your competitors, whether they are directly or indirectly relevant to your niche.
It might've looked too overwhelming at first glance. But as you start progressing, you'll have more confidence. And along with it, a highly effective funnel