Every business, when trying to shift to the online world, needs a website or at least a landing page to run their business. It is more like creating a spot on the internet to run the business very much like owning or renting a physical shop.
Now you have a few options to choose from in what way you want to create this spot for your business. You have the option to code the page or site for yourself, or you could hire somebody to do it for you. However, what if you don't have any coding knowledge or want to hire anyone?
Well, there's a solution for that too! There are many high-quality platforms that offer drag and drop website and page building services. Of them, one of the best and easiest is GroovePages by GrooveFunnels.
Do you want a powerful website builder and use it to your benefit for building a website for your business? GroovePages is definitely the way to go.
So if you want to learn more about this awesome page builder, be sure to stick around till the end of our detailed GroovePages Review.
What is GroovePages?
GroovePages is basically the Website/landing page/Sales funnel builder that is offered with your GrooveFunnels subscription. It was created by the CEO of GrooveFunnels, Mike Filsaime, to provide you an amazing website or webpage building platform.
GroovePages offers all the features you need in a good website builder and more! And there are a number of reasons we think GroovePages is hands down one of the best platforms for designing, customizing and hosting a good website for your online business.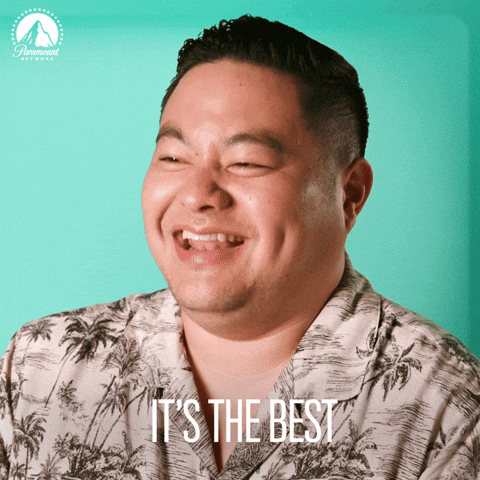 In order to give you a better and clearer idea about what GroovePages exactly offers to its users, let's take a look at all the features of this amazing platform.
GroovePages Review: Top Features
GroovePages offers everything you need in a simple website building platform and is very user friendly. Let's dive into the details, shall we?
1. Drag and Drop Website/Page editor
This one is a no-brainer for any website builder that does not involve coding. It is a bit obvious that they would offer drag and drop editor to their website builder. But what makes them stand out?
Well, when you drag and drop the elements, you get to follow some guidelines and margins which help you design the page or the website as a whole in a much more symmetrical way.
A lot of website builders will offer you complete freedom for where you want to place your elements to the page. While this kind of freedom sounds amazing, it isn't really a good thing.
There is a high chance that you would end up with a website that has elements which are scattered across the page with no real symmetry. That looks very weird and does not appeal to visitors at all!
You need something simple and elegant looking when designing a website. GroovePages does that right. The margins and the restrictions set by the site builder allows you to carefully place the elements while making it look great! That is one of the things we love about GroovePages.
2. Loads of Themes and Templates
Similar to every website builder, GroovePages comes with a wide variety of pre-built themes and templates to choose from. Not only that, but also full customization of said themes and templates so you can completely personalize and customize your website.
The themes and templates are very modern and designed to match with the 2020 aesthetics. The fact that the designs are so modern is what makes GroovePages stand out. While the top website builders you will see are still using the old themes, GroovePages keeps it up to date.
The themes are also easy to customize and the whole interface of the page builder is very user friendly, so you don't get lost in all the functions and options.
3. Free Domain Hosting
Many people, when building a website, panic about domain hosting and how outrageous the prices can be for domain hosting. Well, GroovePages kept that in mind while preparing its subscription plans.
GroovePages offers free domain hosting with its subscription. Unlike most website builders that either charge more money for domain hosting, GroovePages makes it a point to include it in the subscription plan itself. You won't have to opt for third party domain hosting companies like GoDaddy or Siteground.
4. Progress Bars and Countdown Timers
Going back to the editor itself; GroovePages offers special elements that you can add to your site like progress bars and countdown timers. Say you want to add features like loading screens for certain types of content? Well, you can make it look even more immersive with these countdown timers or progress bars.
These are included in the drag and drop elements list and can be attached to the site easily. We think this a pretty cool feature to have in a website builder's arsenal.
5. Design Upsells, Downsells, and Order Bumps
Another amazing GroovePages offers is Upsells, Downsells, and order bumps. If you want to increase the average amount of money your customers spend with you when ordering a product, you definitely want to use the upsells and order bumps features.
On the other hand, downsells can make customers to purchase less expensive products after they have already rejected your flagship product. This is a simple trick that a lot of businesses use for gaining more profit.
This is why we love GroovePages so much! GroovePages offers all three of these features, and more! GroovePages lets you build landing pages and websites that mean business.
6. Responsive Website Builder
One very important aspect of a good website is whether it is responsive or not. In the past years, websites were only accessible from computers. We are talking about times when smartphone, tablets and all other similar devices weren't a thing yet.
Back then you could get away with designing websites that can only be viewed on computers. But as the years went by, that changed drastically. With the emergence of mobile phones and the access to the internet on those phones, mobile friendly websites began to arise.
But that was not enough, as different devices had different screen sizes. From this need, responsive websites came into being, which had the ability to adapt to whatever screen it is being viewed on. Doesn't matter if you are visiting the site from a 15.6 inch screen on your laptop or on your 6.2 inch screen smartphone, or even your 11 inch tablets. These websites can adapt to them all!
Why did we just give you a history lesson on websites? Because GroovePages kept this in mind while building the platform. They understood how important it is to keep the website responsive as opposed to only mobile friendly lime some other website builders we know of.
GroovePages allows you to build a website that will adapt to any screen size without compensating on resolution. This is very important if you want to have more customers and clients on your website as a lot of people use different devices and would want to visit your website from those devices.
So this is a highly important feature to have.
7. Popups
We know, we know, popups can be pretty annoying. But think about the reason popups are annoying. It is because most businesses don't use the popups correctly and the only people who find popups annoying are the ones who are barely interested in actually paying for the products.
When done correctly and when you reach the right audience, popups can be a great tool to boost your business from a 1 to 10! And with GroovePages, you can do just that!
You can add popups to your website and see how that increases your sales drastically. This again is part of the drag and drop elements feature, which makes us wonder why we are explaining these separately. Oh right, because these features are so mentionable, that we could not resist talking about them separately!
Back to popups:
So we suggest using this amazing tool provided by GroovePages and make the most out of it!
GroovePages Pricing Plans
So far we have talked about how amazing GroovePages is as a website builder and all the cool features that you get from it.
Want to know what makes it even better? You get it completely for free! Yes, you saw that right.
The GroovePages Lite plan comes completely free of cost and offers all the essential tools you need in order to build a great website!
The features that are included in the GroovePages Lite plan are:
Wireframe Blocks
Premium Blocks (future updates not included)
Free Domain Hosting
1 Funnel Template
3 Project Sites
3 Sales Funnels
3 Custom Domains
Branded Site: "Page built with GroovePages"
However, there is a bummer. Unless you subscribe to the Pro plan, you cannot get access to the following features:
Analytics
Importing Funnels
Split Testing
Team Members
Import Webpages
Share Funnels
Email Leads, Customers, or Cart Abandoners
Honestly these are pretty solid features that would totally step up the game of your online business website. So if you want to gain access to these features, you would have to upgrade to a pro plan.
Currently, there are two plans that are available on their website which are called the Silver and Gold plans. These plans come at $99 per month and $199 per month respectively and offer a bunch of business tools.
These subscription plans are essentially GrooveFunnels subscriptions which include access to a bunch of other GrooveFunnels software and facilities.
However, these plans are not exactly available yet. In order to gain access to them, you would have to sign up for their lifetime plan, which also happens to be a limited time offer.
This lifetime plan is being offered at a total cost of $1397 and you get access to everything GrooveFunnels has to offer including all the premium features of GroovePages.
So, if you want to get access to every feature by GroovePages, sign up for their lifetime membership.
Why Choose GroovePages?
There is actually a number of reasons why we would recommend GroovePages for building your website. Starting from the user friendly interface and the innumerable themes and templates to the upsell, downsell, order bumps feature, the free domain hosting, etc. GroovePages has you covered everywhere!
The best few features about the editor that we can mention is the fact that you can build a responsive website, while also hosting it for free! If that's not a great deal on a website builder, wait till you get to know what else they provide!
On top of providing you all the tools to build the perfect website, signing up for GroovePages makes you a member of their affiliate program. In this affiliate program you are able to gain 20% commission for every new member you get to sign up for GroovePages. How cool is that!
Moreover, you can run an affiliate program of your own that'll help you build a network of affiliate marketers willing to promote your product for a commission.
This is why we think GroovePages is hands down one of the best website builders out there.
GroovePages Alternative
Instead of building a regular website, if you want to only run an e-commerce business, Groove has another tool called GrooveKart. It is fairly similar to GroovePages but only meant for businesses that sell products and merchandize.
GrooveKart is a Shopify alternative by Groove that lets you build a custom e-commerce store and put your products for sale there. The best part about it is that, when you sign up for the GrooveFunnels life time membership, you are automatically eligible for using this tool.
So if that is the kind of site you are going for, we recommend GrooveKart. Otherwise, GroovePages is the way to go!
Final Words
So that was all for everything you need to know about GroovePages and the brilliant features that are offered with this platform. However, we don't expect you to believe every word we say. We suggest that you sign up for their free plan and check them out for yourself!
With the free plan, you have nothing to lose, so we highly recommend you give the website builder a try and decide whether to sign up for their lifetime plan or not. But if you want our opinion, we say you should definitely invest in the lifetime membership plan and reap the benefits of it.
We hope you enjoyed reading this review on GroovePages and found it informative. Good luck building your business's website!