The use of landing pages and websites has increased by many folds throughout the years. But do you know what else increased even more? That would be the use of mobile landing pages. 
With the emergence of smartphones and smart devices, every website and landing page is required to be responsive or at the least, mobile-friendly. Some landing pages are made specifically for mobile users. These tend to meet everything a mobile user would want to see on a landing page.
But sometimes, businesses mess up a few things that can stray away many potential customers and/or clients. Which is why it is crucial to know the best mobile landing page practices to implement for your mobile landing page.
So if you are interested in knowing these best practices, continue reading this article. 
Mobile Landing Page Best Practices
Below are the practices that you should be implementing onto your mobile landing pages for maximum clicks and boosting traffic.
1. Get Straight to the Point
A lot of landing pages talk about a lot of irrelevant stuff on the page. Don't do that. You want to be concise with the information and get straight to the point instead of beating around the bushes. Provide relevant information and keep it short.
Maybe add some bullet points or short sentences, or even acronyms to make your landing page seem straighter to the point. Keeping only the important information on the landing page will ensure that your audience won't forget about your business and click on the call to action button. '
Remember the rule: less is more. The less information you bombard your audience with in the landing page, the more traffic you receive.
2. Keep the Design Simple
Minimalistic is the future and keeping things simple is much better than opting for a design that is too complex or artistic looking. You need to keep in mind that your audience wants something simple that doesn't look too harsh to the eye and too cluttered.
Keep it minimalistic and you will see it will appeal to your audience more. This doesn't mean that you can't add graphics or explainer videos to your landing mobile landing page.
The less is more rule applies here as well. The less cluttered it looks, the better it looks. So make sure to keep the design of the mobile landing page as simple and minimalistic as possible.
3. Sticky Bars Can Be Great
The goal of a landing page is all about getting visitors to convert. However, on smaller screens, this can be pretty hard. Drawing their attention to the action you want them to take can be harder in a mobile phone.
This is where sticky bars come in. Sticky bars can essentially keep your call to action (CTA) on top-of-mind, or more specifically, top-of-screen, by having it pretty much follow your visitors as they scroll down on your page.
Sticky bars are an amazing tool that you can use to ensure that your visitors click on the call to action key.
After all, that is your end goal, isn't it? So it is crucial that you design your sticky bar to be appealing to the eye and make it stand out.
So what you need to do is add a sticky bar in the first place, and make sure to make it stand out from the rest of the page so the call to action is highlighted.
4. Call-to-Action is Key
The whole point of a landing page is to get your visitors to click on the call to actions. The landing page must be tailored to lead to the call to action and the call to action itself should be impressive.
You want the call to action to be something that is easy to access, like a button or a link, as opposed to something that the visitor has to manually do. Remember, they don't want to manually type some random site's URL and visit it and check it out.
They want to click on a button or text and be lead to that site or page or whatever your click to action is. So make it easier to access.
5. Faster Load Time Is Your Best Friend
You want your mobile landing page to have a faster loading time. A lot of mobile landing pages take ages to load. Visitors tend to click away from such landing pages. In this day and age, if you are not fast, you cannot win.
You want the loading time on your landing page to be super-fast and instant so that your visitors are able to see everything that you offer in the landing page easily without having to wait forever for it to load.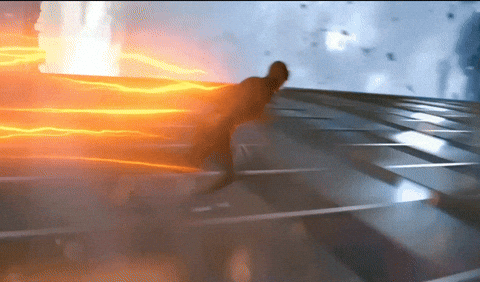 So you NEED to make sure that the loading time on your landing page is pretty low and it doesn't take too long to load. But how do you exactly do that?
The most important factor for quick load time is fast hosting that can serve your landing page content immediately.
Fast hosting will make sure your landing page is being served within seconds which is ideal for good conversions.
Also, make sure to not fill your landing page with heavy and high resolution content. It'll take more time to load and might affect loading time.
Although we are in a world where 5G is a thing, a lot of the world is still using 3G internet connection. So if you want to gain more traffic, be sure to keep the 3G users in mind while designing your landing page.
Final Words
Well, that's all for this article on mobile landing page best practices. We hope the tips and suggestions that we provided about mobile landing pages come to your benefit.
We hope this article was informative enough and you were able to learn something new about landing pages today.
Be sure to implement these tips into your mobile landing pages and see the results for yourself. That's it for this article, see you next time!