Building a website, landing page or a sales funnel is easier than ever with the introduction of platforms that allow you to build these on your own with no prior knowledge about coding.
The platforms are user-friendly and can be used to design and customize your pages to run your online business on. With loads of themes to choose from, and a wide range of business features that these platforms offer, you can easily take your online business to a different level. 
But with the passing years, many such platforms have been seen. So, which one is the best one? We are not the judge of that, but we sure can mention two of the best ones that we think are great for building simple landing pages and sales funnels.
Both GrooveFunnels and BuilderAll are amazing site-building and content management platforms that can be amazing options for businesses to use. But which one is better between the two?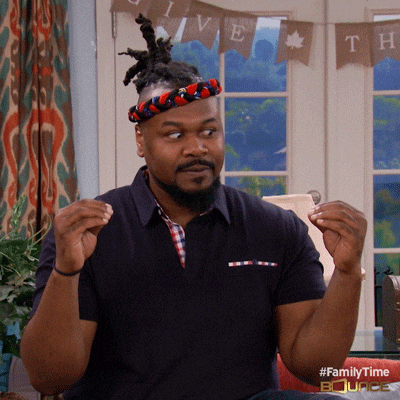 In order to compare GrooveFunnels vs BuilderAll, let's have a look at the two individually and have a detailed comparison on which factors on top of the other.
After that, we may come to a conclusion on which is the superior site and sales funnel builder. So without further ado, let's begin with the comparison.
GrooveFunnels
GrooveFunnels is an all-in-one solution for building anything from a landing page to sales funnels so businesses and entrepreneurs can sell their products online.
Besides being able to build a customized sales funnel, GrooveFunnels offers all the necessary tools to build an attractive landing page for you to conduct your business from there.
From selling digital and physical products to building and marketing an email list, GrooveFunnels lets you do it all!
GrooveFunnels is an ever-growing platform. It is still pretty new and users are finding errors in some cases, but the ever-vigilant technical team is working constantly to fix any bugs and errors so your experience is improved.
Let's take a better look at it's features.
Top Features
1. GroovePages
The most important and tool that GrooveFunnels offers is the GroovePages tool. This is basically the website/page building platform that you can use to make websites, landing pages, sales funnels and much more.
2. GrooveSell
This is a tool that allows you to access payment gateways by GrooveFunnels. This is important for you because you can receive payments directly you're your GrooveFunnels website/page using this tool.
3. GrooveAffiliate
With your subscription you become an affiliate of GrooveFunnels, which allows you to earn up to 20% recurring commissions from the people that you convince to sign up for GrooveFunnels.
What's more, you can run an affiliate program of your own. Decide your own commission percentage and build an army of affiliate marketers who'll handle the product marketing for you.
4. GrooveMail
GrooveFunnels provides a brilliant emailing service as well as a great email marketing solution and CRM. GrooveMail allows you to tag your subscribers, create automated sequences, send text or voice broadcasts, and many more things!
5. GrooveMember
Memberships to your VIP list or maybe a community can be an amazing way to grow your business. GrooveFunnels provides you the tools to create such membership sites.
6. GrooveVideo
GrooveVideo allows you to create video content such as advertisement videos, promotional videos, explainer videos and more. You can upload and host such video content on your website or landing page to get better engagement with your customers.
7. GrooveKart
GrooveKart is sort of the Shopify variant by Groove. This is the perfect tool to use when you want to start an e-commerce store that revolves around selling products or merchandise and not a service oriented business.
The platform lets you design a customer site or landing page where you can showcase your products and sell them to customers. The interface is as easy to use as GroovePages and the tools included in this application are very user friendly.
The best part about this is that GrooveKart is part of your GrooveFunnels subscription so you don't have to pay anything extra for using this tool.
8. Email Leads 
The email leads tool provided by GrooveFunnels is very effective at collecting, organizing, and contacting email leads.
9. GrooveQuiz 
GrooveQuiz lets you build and integrate quizzes into your sales funnels so you can grow your email list. You could even create surveys to collect information about your target markets if you want to beat your competition business.
10. Email Cart Abandons 
Statistically, it is seen that almost 68% of shoppers who visit online stores, add products to their carts, but never make the purchase or checkout (source)
This amazing feature lets you track these cart abandoners and email those customers asking them to buy your products, ensuring better profit. 
GrooveFunnels Pricing
1. Base
The Base plan by GrooveFunnels is completely free and you get the access to important sales features that enable you to easily run a small business and accept payment. The fact that you can build a website AND accept payments using this plan at zero cost makes this so amazing!
2. Silver
The price of the Silver plan is $99 per month, which in our opinion can be a bit hard to afford for some new start-ups, but can be great for the start-ups that are generating even a little revenue. You get enough website building features along with business tools to run a small business smoothly and grow it to its fullest.
3. Gold
The Gold plan is essentially the premium plan of GrooveFunnels. It costs $199 per month and offers you the tools and features available needed to grow an already established business and see how high it can reach.
4. Life Time Plan (Limited time offer)
This is a limited time offer for a membership that consists of every feature that you get in the gold plan and many more. For the lifetime plan, you gain access to all their tools for as long as you need them for the cost of about $1397.
Here are the features that you get from the Lifetime plan:
GrooveSell
GrooveAffiliate
GroovePages Pro
GrooveMail
GrooveMember
Email Leads
Email Cart Abandoners
Email Buyers
Email Affiliates
GrooveBlog
GrooveDesk
GrooveCalender
GrooveQuiz
GrooveWebinars Live
GrooveWebinars Automated
GrooveWebinars eCommerce
Pros:
Let's you build a professional landing page or website for free
Let's you receive payments from customers in the free plan
Great affiliate program
Great email list tools
Let's you conduct quizzes and surveys
Lifetime plan available for a considerably cheap price (long term)
Cons:
Subscription plans are pretty expensive
Website builder not on par with top website builders on the internet
---
BuilderAll
BuilderAll is a very similar platform to GrooveFunnels and provides nearly similar facilities and privileges. It is also an all-in-one web design and digital marketing platform, which is the perfect tool for you to up the game on your business.
Similar to GrooveFunnels, BuilderAll provides an all-in-one solution for your e-commerce business needs and provides you all the necessary tools to grow your business from a small business to a large corporation.
This amazing platform allows you to build custom web pages, website and blogs, as well as landing pages and sales funnels which you can use to run your business and conduct sales.
The pages and sites you create on BuilderAll can be used to sell different types of products and to also market those using SEO tools.
BuilderAll has many features to offer. Let's have a closer look at what this amazing platform has to offer to its users.
Top Features
1. Building Websites and Blogs
Being an amazing platform for building websites and blogs, BuilderAll comes with necessary creative tools such as a bunch of themes, customization options, etc. to help you build your dream website for your business.
2. Run eCommerce Stores
The best part about this platform is that you not only build sites and landing pages, but also get to run your business online using those sites, you can take payments and hold transactions directly on the site/page made using BuilderAll and run your ecommerce stores.
3. Design and Sell Learning Courses
Online courses and master classes are the future! If you are skilled in something and want to teach that to people, you can start a business with that, and BuilderAll provides you all the tools you need to curate such courses.
4. Build Membership Sites
A lot of businesses provide VIP memberships on their business. VIP members get early access to products or special discounts on them. You can create such membership sites using BuilderAll and take your business to a whole new level.
5. Create Videos, eBooks and Webinars
BuilderAll provides many video editing tools that allow you to make promotional videos for your business. You can also design eBooks and publish them on your site. On the other hand, you are also able to hose Webinars with the help of BuilderAll.
6. Run Social Media Campaigns and Ads
You can design Ads on BuilderAll and publish them on various social media platforms. This is a very useful tool for marketing and promoting your business as you can use BuilderAll to run and manage your social media ads.
7. Create Sales Funnels with Pre-Built Templates
Sales funnels are an effective tool at running and growing a business. The thing BuilderAll is considered one of the best at is creating sales funnels.
You get pre-built templates for sales funnels but you can also customize them according to your needs to build the perfect sales funnel using BuilderAll. You can build a sales funnel that is guaranteed to get you more sales with the help of BuilderAll.
8. Email Marketing Platform
Using BuilderAll you can promote your business using the email marketing feature that it provides. You can gain leads and send email campaigns to clients and potential clients using these tools.
BuilderAll Pricing
1. Builder
This subscription plan provides you the Website Builders, hosting, templates, support, and a bunch of the other basic features that you would expect from a platform of this sort. It costs $19.90 per month, which seems pretty reasonable.
2. Marketer
In this subscription plan you get all the tools you need in order to promote your business and services. The features that you get in this plan are access to all BuilderAll apps, unlimited use of the BuilderAll Mail Boss email marketing service, SSL certificates for all of the websites you build and more. This plan is available at $29.90 per month.
3. Essential
This one is the premium plan of BuilderAll. In this package, you get all the eCommerce and affiliate marketing features, the webinar and streaming platform, CDN hosting, and everything you get in the Marketer plan.
This plan comes at $49.90 a month, which in our opinion is a good deal, considering the number of features you get.
Pros:
You can build websites and blogs
Effectively run eCommerce Stores
Design and sell learning courses
Curate Membership Sites
Offers tools to create videos, eBooks, and webinars
Promote business using custom social media campaigns and Ads by BuilderAll
Create professional Sales Funnels
Great Email Marketing Platform
Reasonable price
User friendly
Cons:
Doesn't have a free plan
Builder plan does not offer payment options
---
GrooveFunnels vs BuilderAll: Which one is better?
This one is a tough one, to be honest. Both are really amazing platforms and offer nearly identical features. However, one of the two tops the other one in a few ways.
If we talk about features, the features that GrooveFunnels provides are quite similar to the ones that BuilderAll provides. But to some extent BuilderAll is better in terms of being error free. Both platforms have issues, but BuilderAll has comparatively less complaints for bugs.
For the pricing plans, we are not sure who to give this point to. The pricing for BuilderAll is overall cheaper than GrooveFunnels.
While GrooveFunnels' Silver and Gold plans cost $99 and $199 each, the Marketer and Essential plans of BuilderAll (equivalent to the silver and gold plans) costs only $29.9 and $49.9 each. We'd say BuilderAll is much cheaper than GrooveFunnels.
But BuilderAll doesn't even have a free plan, while GrooveFunnels has an amazing free plan that comes with website building features AND payment facilities.
The Builder plan (the basic one) by BuilderAll doesn't even provide that at $19.9! On top of that, GrooveFunnels even has a lifetime membership which is cheaper than you'd think.
Other than that, the two pretty much equal. So if we had to say which platform is overall better, we would have to say GrooveFunnels because of the number of features you get.
Final Words
To sum it up, we could say both platforms are amazing on their own. But if we really had to compare and tell which one is the best among the two, we would have to go with GrooveFunnels.
We recommend you sign up for the lifetime membership that GrooveFunnels is offering to make the most out of the platform.
We hope you had a good time reading this article and found the comparison between the platforms informative enough.
Be sure to check out both the platforms and see for yourself which one you like better. That's all for this comparison, see you next time.